OLÉ Members who are permanent residents and ready to apply for citizenship have access to assistance in completing their application, access to a lawyer who reviews all the paperwork and classes to prepare for their exam. Being new citizens, members have a unique and valuable perspective.
Citizenship is achieved because of individual, family, and community strength. Becoming a naturalized citizen can provide vital protection for people who are at constant risk under draconian immigration laws in the United States.
We assist residents in completing their N-400 naturalization application, offer weekly citizenship classes to prepare people for their interview and exam, and help members understand how to navigate the USCIS system in order to track their cases.
The naturalization rate of immigrants who have completed our citizenship classes has been over 95%, historically. (Each naturalization case is different, however, and the past success of OLÉ citizenship students should not be taken as an indication of the likelihood of any applicant's success in the naturalization process.)
Once our members become citizens, we help them register to vote and become active new participants in our democracy.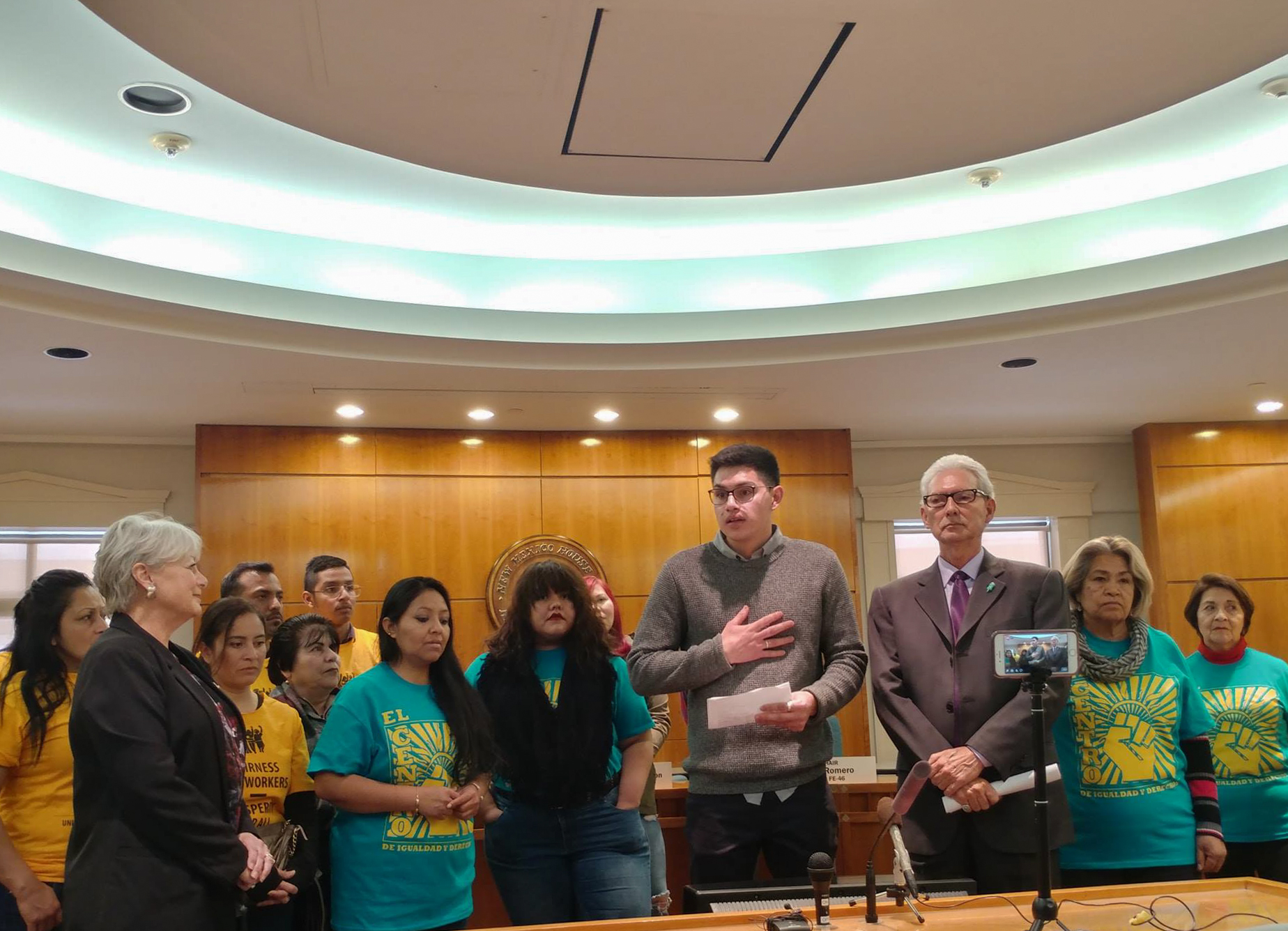 Online citizenship & ESL class schedule